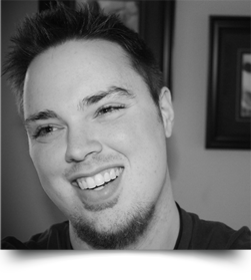 We should really make a website together! Hi! I'm Brock, a web designer/developer from Tulsa, Oklahoma. When I am not building websites for my clients, I am usually spending some time with my Wife and our dog "Sugar". Lets get down to it though! The web is a really awesome place that is changing every single day in ways that almost no one can predict. I like to play the part of a guide, and the end of our journey will be to get your brand or message out on the web for everyone to see, and we will make it look snazzy while we do it! I have a blast doing something that I genuinely love each and every day. Sharing that experience with great clients makes that opportunity all the better. Through the process, I am able to consult with my clients to understand their needs and goals, make a  plan and roadmap on how we can execute on an incredible that deliver real world results (that means getting more people through your door or engaged with your brand).
Get In Touch With Me
Made to Order
You could say that I bake up my websites with love… I create webpages featuring unique designs, while closely collaborating with my clients. I value the how my products look, and you do too! So, with that in mind, I deliver hand-crafted code featuring functional design, 100% custom made for you.
Keep It Simple
Maybe its just me, but when I come across a busy website with pictures and adds flying around, followed by someone popping up from the bottom left (or right) corner to tell me about how awesome they are, I can't get to the exit button fast enough. Your content is king, and you do not need distractions keeping your clients away from your business.
You're In Control
So, I like to be in control of my projects! You are probably the same way. When I build websites I like to make sure my clients have control. For that very reason I use WordPress. WordPress is an incredible CMS that is behind some of the most powerful websites in the world. With it you will be able to manage content, pictures, a storefront and more!